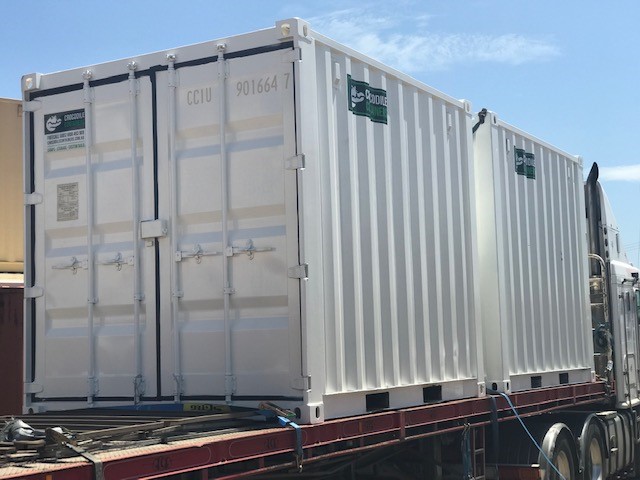 Crocodile Containers was recently tasked with supplying a number of workshops for a mine site in the Cooper Basin. Once again time was against us and the client needed the solution on site in no more than 2 weeks time. A custom solution was designed and built for the client and made ready for pick-up in just over a week.
Each container had shelving fitted, lights and power installed and were fitted with lock boxes and then painted white . Hats off to all the staff at Crocodile Containers and the contractors who came together to make this project possible in such a timely manner.
Do you have a custom container requirement? Hit the link below or the 'GET A QUOTE' Link above or simply call us on 1800 493 900 to speak to a professional about your container requirements. 
https://crocodilecontainers.com.au/contact-us/
[foogallery id="2401″]